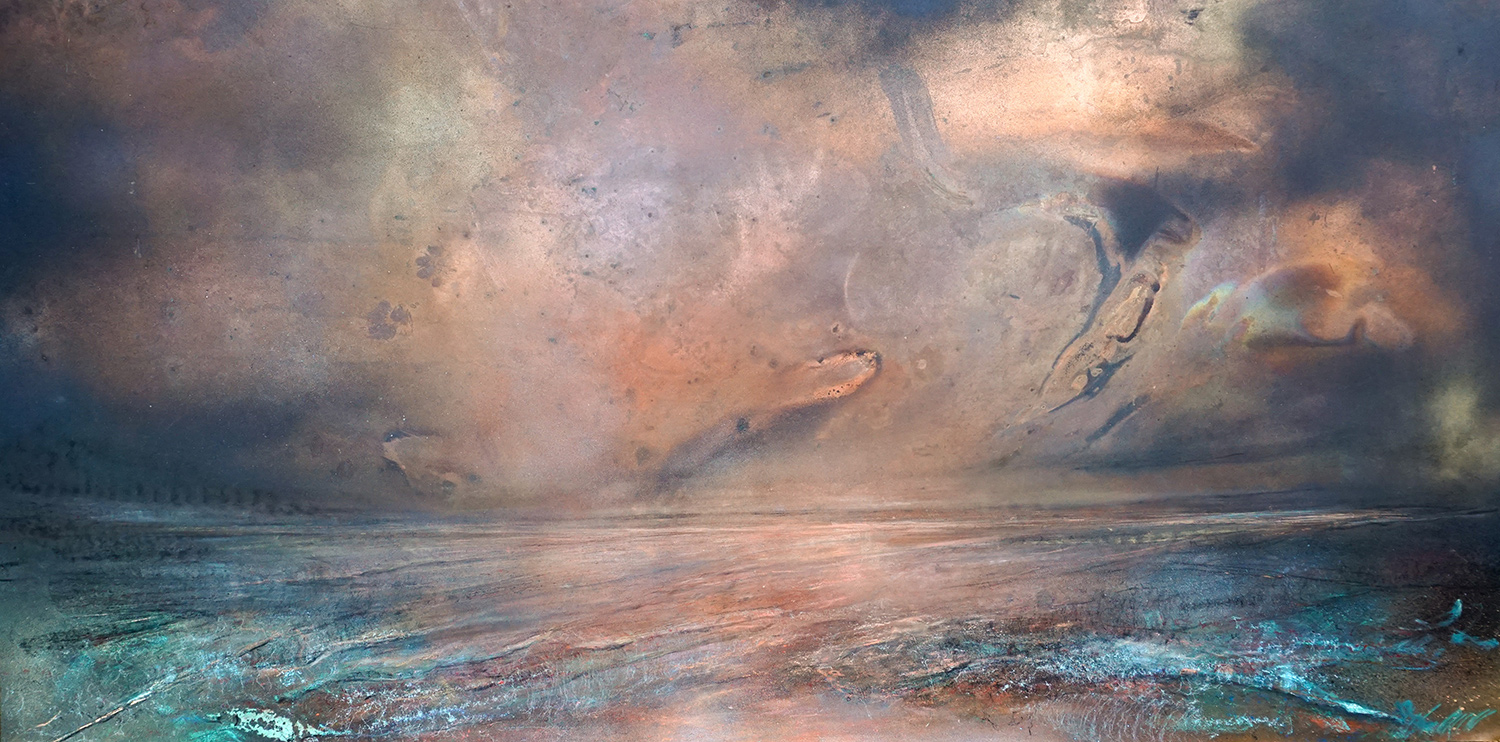 My association with the Society of Women Artists
I have been a full time artist for nearly 20 years. After art college and a number of years working in various global cities as a commercial interior designer, I started painting for pleasure.
In 1996 I founded Blue Lias Gallery in Lyme Regis, where I sold my paintings alongside other carefully selected 2D and 3D regional artists. The demand for my work gave me confidence and in 2003 I sold Blue Lias to focus on developing my art and pioneer new painting techniques.
Inspirations have come from my rural childhood, life on the Jurassic Coast and numerous extended travel periods, sometimes for a year at a time, encountering astonishing landscapes and cultures over 6 continents. I make sketches and take photos to capture moments which can be used later to develop ideas.
I currently enjoy creating skies and landscapes. I want my work to connect with emotions and offer 'escapist' meditation. The techniques I use have gone through a number of developmental phases over the years. I started with canvas and became interested in using various textural materials, site-specific earth elements, prolonged exposure to the elements, dipping works into the sea, using pastels and spray paints to produce the effects I wanted.
The process of weathering and slow change drew me to experiment with metal sheets and the effects of chemistry, heat and weathering to create patination foundations that I could develop with traditional art materials. I have been refining my techniques and I use different metals for different effects.
Using metal as a foundation gives a depth of luminosity that canvas and other supports can't give. It is easy to go too far and overwork an image, so I often take away materials that I've added, to expose the metal again and restore its vitality and brilliance.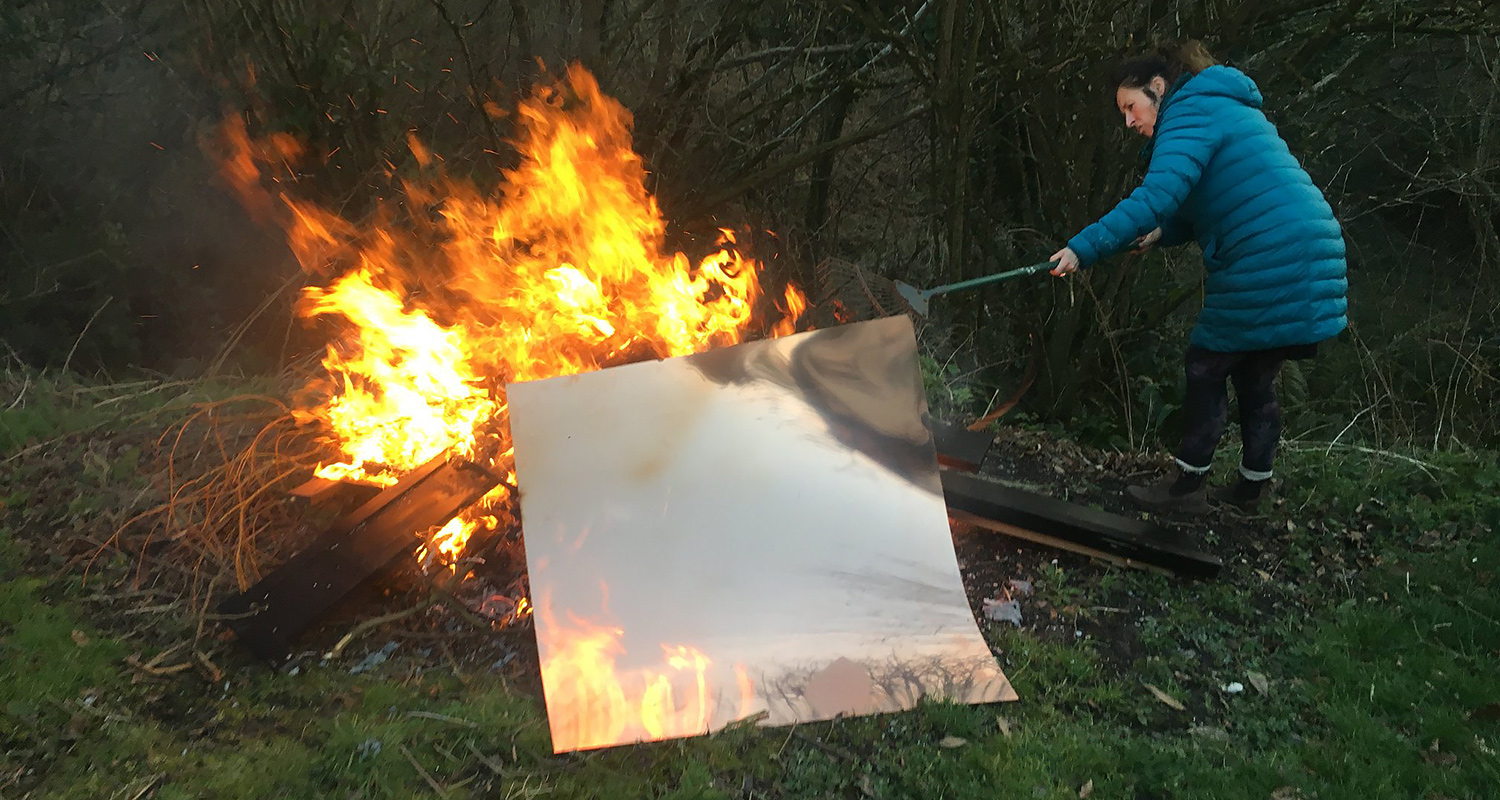 My garden is my studio. My tools are bonfires, various acids and alkalis, grinders, scrapers, brushes, pastels, inks, sprays and natural weathering. Work can be left in my garden to develop for weeks or even months, opening up surface possibilities.
Working with science and nature in this way frequently gives unexpected results, especially with the uneven heat of fires and exposure time. It introduces an element of chance, creating irregular patterns, a sense of movement and drama which challenges me as an artist to develop. Each painting is therefore very individual and hard to reproduce.
I love making a living this way and it has been great to be recognised and appreciated by artist peers, with my work shown at the annual open exhibitions in the Bath Society of Artists (2019), The Royal Society of Marine Artists (2017) and for 5 consecutive years, with the Society of Women Artists (2017 - 2021).
I am thrilled to have been invited by SWA to become an Associate Member. During the SWA annual exhibitions I have always been made to feel welcome and supported.