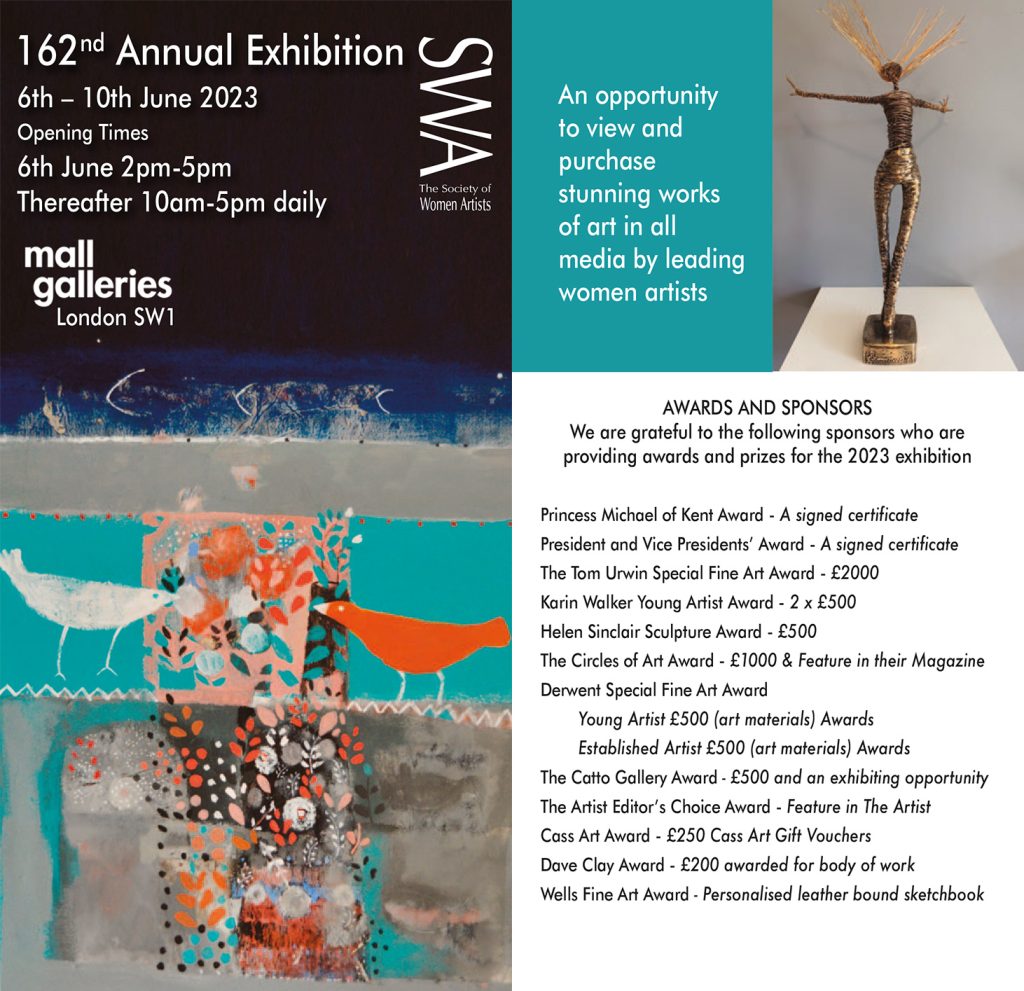 The Society of Women Artists 162nd Annual Open Exhibition
Tuesday 6th June to Saturday 10th June 2023, 10.00am - 5.00pm
The exhibition is a stunning collection of works from some of the finest women artists working today from all over the UK and beyond.
With over 400 works ranging from oil painting, watercolours, drawings, etchings, lithographs, screen prints, sculpture, ceramics, portraiture, landscapes, illustrational works with a rich balance of large and small pieces, abstract and figurative, traditional and quirky, the Society of Women Artists continues to support and promote women artists.
On Tuesday 6th June, the SWA will host its Private View with wine, canapés and music, whilst raising money for the SWA's Young People's Art Initiative fund.
If you would like to come along to the Private View, please GET IN TOUCH to let me know. I look forward to seeing you there!
For further information, please click / tap the image or head over to The Society of Woman Artists